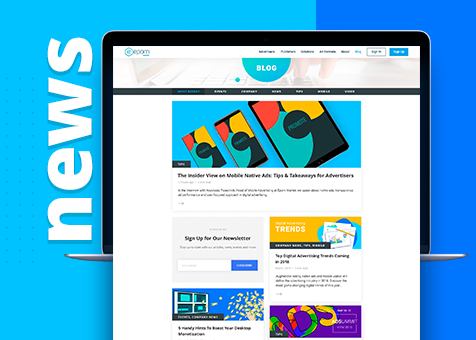 Epom at iGaming Super Show 2016
4 min read | by Epom
We will be attending iGaming Super Show, the largest event of the year dedicated to the gaming industry. The event will take place in the city of Amsterdam on June 7-10. Over the course of four days, the attendees will get the insights of player acquisition, affiliate marketing, regulation and compliance, and finance-related topics to gambling industry. It's a great opportunity for players in the field to expand their business.
Last year's iGaming Super Show attracted more than 3,900 delegates from 80 countries. Participants admitted that the best about the show was multitude networking opportunities and knowledgeable speeches from the industry leaders.
We are heading for the event as the significance of such conferences cannot be neglected. We have a lot to learn from them and a lot to show in turn, as we will bring there our experienced team ready to present our very own advertising network, Epom Market, as well as discuss the industry trends. The network caters to the needs of advertisers with multi-channel campaign support, precise targeting options, and automatic optimization algorithms, so we are excited to discuss the technologies that ensure effective budget spending and quick maximization of your ROI.
Catch up with our team to learn more about the partnership benefits. To schedule a meeting, please complete the following form.
We look forward to meeting you there!
previous post
next post