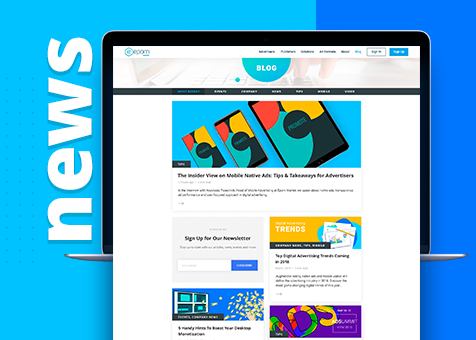 Epom Market goes to Affiliate World Europe 2016
5 min read | by Epom
We are pleased to announce that Epom is taking part at Affiliate World Europe 2016, the meeting point of online marketers and affiliates. The event is to be held in Berlin, Germany on July 18-19.
The event is organized by the founders of Stack That Money forum, and these guys know a lot about affiliate industry. So, if you are serious about affiliate marketing, this is a must visit event!
Previously, Affiliate World was held in Bangkok, with high-caliber professionals, 100+ exhibitors and 1500 marketers from across the globe. According to the feedback from the attendees, the event was described as the best one in the industry. Affiliate World Europe 2016 is expected to break the record.
The lineup of speakers for AWE is impressive. Industry leaders will take the stage and focus on performance, businesses, efficiency and will give the audience some tips to stay afloat in the competitive environment. Moreover, this year you will have the chance to meet with the speakers face-to-face at "Meet The Speakers" drinks and ask them questions. Have you ever thought that one day you will get a chance to talk in private with Drew Eric Whitman, the author of the bestseller called 'Ca$hvertising'? Yes, this time it may become reality as he is one of the guest speakers of the event.
We are very excited about being a part of this conference. Epom will be presenting the products specifically designed for affiliate networks and affiliates in particular. The attendees of the event will get to know Epom Affiliate Network which is tailored to the needs of affiliate marketers, merchants, and networks. It enables affiliates to choose high-converting offers and provides direct advertisers and networks with secure traffic from top geos. At AWE, we would also like to present recently added functionality of Epom Ad Server targeted at affiliate networks. Managing the campaigns and affiliates that are bringing the results has never been easier.
We would be pleased to welcome everyone at our company's booth #8 at Zone 4. Come and meet with us and find out more information about Epom products. To schedule a meeting, please complete the following form.
We are looking forward to seeing you in Berlin!
previous post
next post