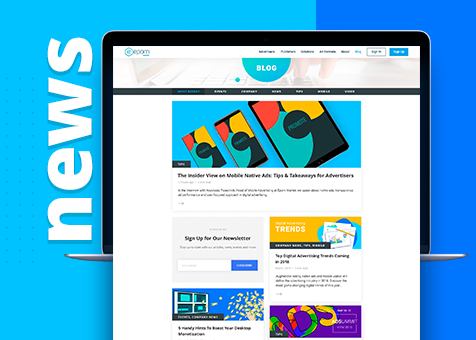 See Epom Live at Affiliate Summit East 2016 - Table #809
5 min read | by Epom
Almost in a week, on July 31, Affiliate Summit East conference will be ready to open its doors for attendees, speakers and exhibitors from around the globe at the New York Marriott Marquis.
Epom can't wait for the beginning of ASE as for another opportunity to meet with the community, to discuss the most trending topics within the industry, to learn new existing technologies, and just to have fun. We have also something new to show to the world of affiliate advertising. Recently, we have expanded the functionality of Epom ad Server with brand new feature targeted at affiliate networks, and you will have a chance to be among the first to hear about it live.
Apart from that, there are many reasons why you should visit this event, and you can find a few of them below.
For three days, you will have an opportunity to meet 300 exhibiting and sponsoring companies, visit tons of education sessions and gain valuable insights from the networking. This time, you can use online networking tools, namely the Affiliate Summit East 2016 Conference app, in order to start doing business prior to the start of the event.You should also seize the opportunity to listen to keynote speakers - the president of Un-Marketing and SEO group panel.
Moreover, there will be a chance for participants to ask questions on any issue and speciality at Ask the Experts roundtables. If you are looking for new revenue share programs to drive traffic to, you need to visit Revshare Roundup Open. In order for this Roundup to be super effective and targeted at right audience, there are some restrictions to the attendees of this meeting. Only affiliates, advertisers, agencies, and networks have an access to this conference.
Epom team cannot miss any of the events during the conference. We strive to develop our product constantly, and the events as ASE work great as inspiration and motivation tools. We will be glad to see everyone in New York. Epom will be hosting a table #809 at ASE largest Meet Market. Just fill out the form to get in touch and to schedule a meeting with our team.
previous post
next post