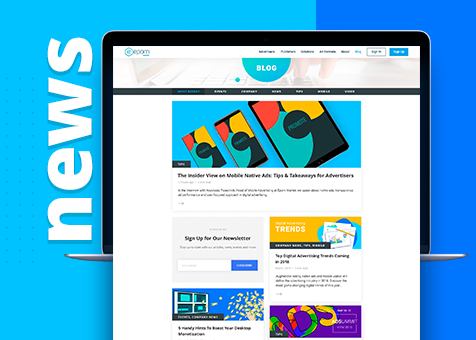 Epom Market is Back from Affiliate World Europe 2016
3 min read | by Epom
Greetings everyone! Our team is back from AWE that was held in Berlin, and we are ready to share our experience. We are so happy that so many of you came to say "Hello" and showed their will to work together! It was a great event to visit for those who are involved in affiliate industry. And to be honest, this is our warmest welcome so far.
The conference lasted for two days and it was full of meetings, sessions, and exciting moments. We put our hats off to the speakers. We will certainly follow the tips they shared throughout the lectures. It is was a wonderful opportunity to learn something new from the best!
It was a very special event for us as we presented our brand new feature that was so relevant for the participants and the main topic of the conference itself. We showed the audience our Epom Ad Server for affiliate networks. As of today, our clients can access a dozen of integrated third-party affiliate networks and its number is going to increase in future. This is the unique ad server that helps to manage ad serving and affiliate campaigns from a single account.
We are really grateful for your high interest to our products.If you liked our meetup, please do not hesitate to contact us! We had a ton of fun and we are certainly pumped-up for more events to come. And cheers to everyone who joined us!
We await impatiently for the next Affiliate World conference that will be held in Thailand! See you soon!
previous post
next post