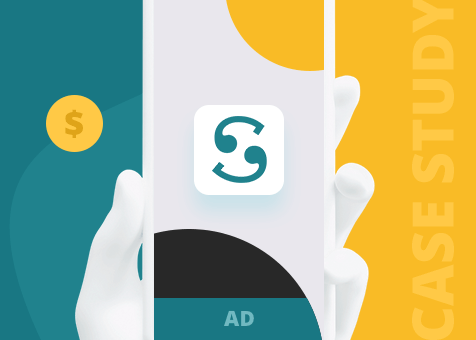 Scribd App Success Story: +25% user base in a month
7 min read | by Epom
Scribd is a digital e-book and audiobook library which has a subscription service that includes over a million titles. Membership includes monthly access to an unlimited number of the best books, audiobooks, documents, and magazines (including Time Magazine, People Magazine, Entertainment Weekly, Newsweek, and more).
Challenge
Scribd, one of the top literature apps in the US and other countries, partnered with Epom to convert more iOS and Android installations into paying subscriptions. Scribds' 30-day free trial was not converting users into customers at the rate they expected. The Epom team had to choose the right tool to sell non-paying users on the value of subscribing, while Scribd delivered on that value over the life of the subscription.
Solution
Epom's integration with Appsflyer, the mobile attribution tracking platform, helped to the company track installs and events.

To improve Scribd's subscription rates, Epom ran an A/B test on Smart Banner creatives across native, banner, and interstitial placements. Epom's machine learning system analyzed Scribd's mobile profiles to optimize the impression bidding in real-time, giving personalized ads to every user.

Engaging creatives and seamless ad integration in the app UX enticed users to upgrade to the paid model.

This approach quickly paid off, converting more installs into paid subscribers at Scribd's target CPA within seven days.
Feel inspired?
We'd love to drive loyal users to your app!
Get more app users
previous post
next post